LEATHER MEDIEVAL/BAROQUE SADDLE COVER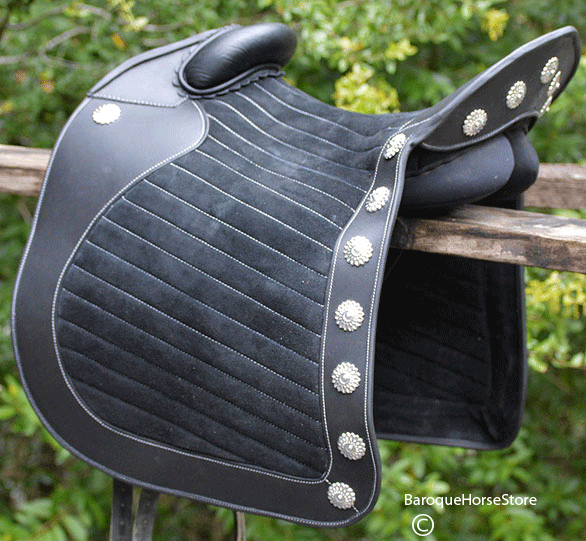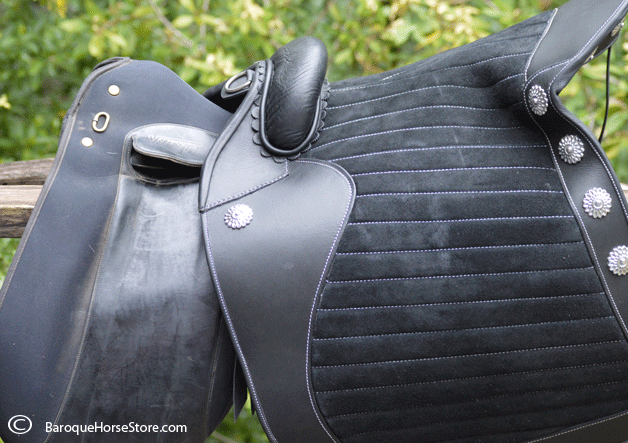 Handcrafted costume Saddle cover/seat saver fits over a Dressage saddle, want to ride in a Baroque saddle without actually buying a new saddle? these are full saddle leather the seat is rough out leather and is quilted and lined, it attachs via a cantle pocket and a crank velcro and elastic strap that goes though the gullet for a snug fit, flaps are free hanging and stirrps hang underneath.
Custom colors/designs can be ordered but allow 30-90 days for your cover to be made.
e-mail me for color choices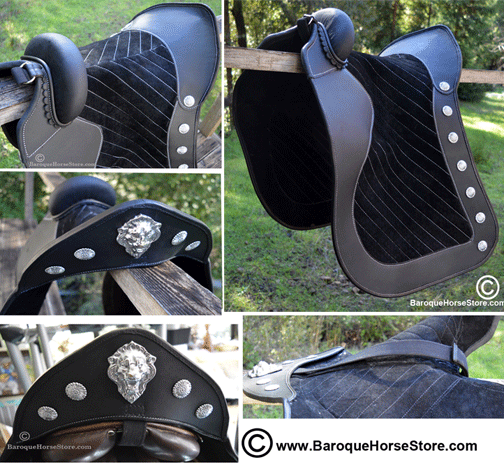 Note: These are costume pieces, to be used in conjuction with a rider. Not to be used if working a horse in hand or longing flaps can well, flap, and could potentially scare a horse if no rider is present.
CUSTOM Order $499
PLEASE DO NOT ORDER AT THIS TIME, DUE TO PANDMIC FACTORIES ARE CLOSED